….
I have a keen interest in neuropsychology, with a specific focus on examining speech production deficits in bilingual speakers following brain damage, encompassing both neurodegeneration and post-stroke scenarios. Additionally, my research extends to exploring the underlying mechanisms of bilingualism as a cognitive reserve factor in age-related diseases. Recently, I initiated a new research avenue, the MEM-COG Project), which aims to investigate the impact of background music on learning and memory in individuals with Alzheimer's disease.
I am currently at the Universitat Oberta de Catalunya (Barcelona) as an Associate Professor of the Master in Neuropsychology. I am co-chairing the Bilingualism, Language, and Literacy (BLL) Special Interest Group (SIG) of the Diversity and Disparities Group. Since 2020, I have been serving as an Associate Editor of the journal 'Bilingualism: Language and Cognition.'
I earned my Ph.D. in Psychobiology from the University of Padua (Italy), focusing on the impact of aging on semantic and episodic memory. Concurrently, I collaborated with the Cognitive Neuroscience Laboratory in Brescia (Italy) on research projects related to neurodegenerative diseases, cognition, and language.
From 2009 to 2019, I served as a member of the Speech Production and Bilingualism (SPB) group at the Center for Brain and Cognition at Pompeu Fabra University. My research interests were centered around the investigation of language, memory, and non-linguistic processes in individuals with brain damage, with a particular emphasis on bilingual speakers. In 2010, I received a post-doctoral fellowship from the Spanish Government under the 'Juan de la Cierva' program, and in 2014, I was honored with the 'Ramón y Cajal' fellowship.
Who we are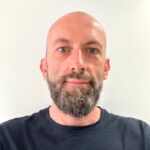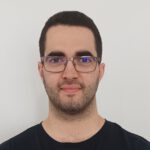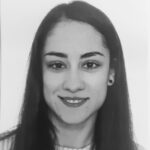 Contact: mcalabria[at]uoc.edu